Your Privacy is important to us.
We understand that in the course of doing business together, you are likely to share confidential information about yourself, your family and your financial circumstances that you wouldn't want shared with anyone else, and we completely understand why.
It is however, important that you understand the circumstances in which we must share some of your information with other solution providers in order to provide the service we give to you. The policy below will outline who and what we share with these 3rd party providers, as well as your rights to access and correct any information, and our obligations under GDPR.
Rest assured, we only share what we need to and have strict rules around this.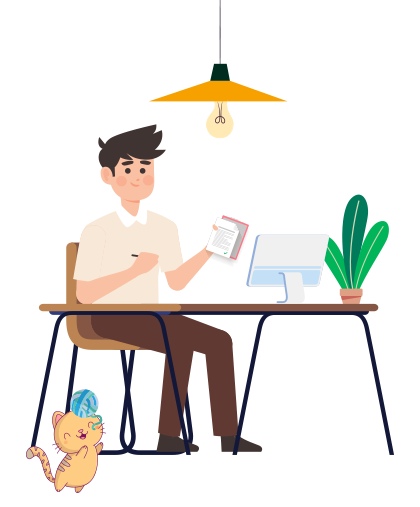 Carty Cullen Financial Advisors Privacy Policy
Introduction
We are Carty Cullen Ltd trading as Carty Cullen. We are committed to protecting and respecting your privacy and adhering to the General Data Protection Regulations (GDPR) which becomes fully effective on the 25th of May 2018 as well as the provision of the Data Protection Act 2018. We wish to be transparent on how we process your data and show you that we are accountable with the GDPR in relation to not only processing your data but ensuring you understand your rights as a client.
It is the intention of this privacy statement to explain to you the information practices of Carty Cullen in relation to the information we collect about you.
Please read this Statement carefully as this sets out the basis on which any personal data we collect from you, or that you provide to us, will be processed by us.
Who are we?
Our principal business is to provide advice and arrange transactions on behalf of clients in relation to Life Assurance, Pensions, Investment, Savings and Mortgages. We are here to help you plan your future and secure your financial stability in the years to come. We are Galway based and have over 16 years' experience. A full list of insurers, product producers and lending agencies with which we deal is available on request.
The purpose of this Privacy Statement is to outline how we collect and deal with any personal data you provide to us while visiting this website, and how we use "cookies" technology. Naturally, if you are not happy with this Privacy Statement, you should not use this website.
By visiting this website, you are accepting the terms of this Privacy Statement. Any external links to other websites are clearly identifiable as such, and we are not responsible for the content or the privacy policies of these other websites. Different terms and conditions may apply to such websites, and such websites may not maintain the same standards of privacy as this website.
If you wish to contact us on any issue regarding Data Protection, please do so as follows:
E-mail: dataprotection@cartycullen.ie
Phone: 091 751067
Post: Unit 1F Deerpark Business Centre, Claregalway Road, Oranmore, Co Galway
Purpose for processing your data.
When we collect information from you, we intend to tell you why we are asking for the information and what we intend to do with it. The only information we will ask from you on our website is your name, e-mail address and telephone number. This information may be used to verify your identity.  This information is only collected from you if you voluntarily submit it to us, however if you do not you will still be able to browse our website. This information we receive about you is used to respond to your requests, process any transactions you have requested or send you information or contact you in relation to any product or service provided by Carty Cullen that you are using or that we believe may be of interest to you after you have chosen to "opt in".
Why we are processing your data? Our legal basis.
When enquiring about a product, you may be asked to provide information. We will inform you at the time of collecting information from you weather you must provide the information to enter into a contract for a product or whether the provision of information requested by us is optional.
We may collect and process the data about you.
If you contact us, we may keep a record of correspondence/conversation.
Information that you submit when you apply for a product, which may include but is not limited to your name, email, address, payment details, renewal date(s) and date of birth.
The legal basis for processing your personal information is that you have given us consent. This consent can be given at the time of initially seeking our services/quote or having read the company Privacy Statement providing explicit consent to our continuing use of personal data you have supplied us.
In any event Carty Cullen are committed to ensuring that the information we collect, and use is appropriate for this purpose, and does not constitute an invasion of your privacy.
How will Carty Cullen use the personal data it collects about me?
Carty Cullen will process (collect, store and use) the information you provide in a manner compatible with the EU's General Data Protection Regulation (GDPR). We will endeavor to keep your information accurate and up to date, and not keep it for longer than is necessary.
Special Categories of personal data.
When enquiring about a product/service, you may be asked to provide personal information. If you contact us we may keep a record of that correspondence/conversation. Other sensitive data may be collected in the event of a claim or to avail of a quote, details of which will be provided at the time.
Who are we sharing your data with?
To provide you with an efficient service, your personal data may be shared onto third-party service providers contracted to Carty Cullen in the course of dealing with you. Any third parties that we may share your data with are obliged to keep your details securely, and to use them only to fulfil the service requested. We will not disclose your Personal Data to third parties unless you have consented to this disclosure or unless the third party is required in order to process an application or other communication from you or to perform the services that you have applied for. We may also disclose your information to contracted companies who act as "data processors" on our behalf. Our data processors include software and technical support providers. We only share information with third parties who help us in the delivery of our services. These third parties may not use that information for any purpose other than assisting us in providing us with these services. Any contact information that you provide through our system will not be sold/rented/leased to any third party for selling or marketing to you. We will only provide third party companies with the personal information they need to deliver the appropriate service. We will however disclose your Personal Data if we believe in good faith that we are required to disclose it in order to comply with any applicable law, a summons, a search warrant, a court or regulatory order, or other statutory requirement.
If we transfer personal data to a third party or outside the EU, we as the data controller will ensure the recipient (processor or another controller) has provided the appropriate safeguards and on condition that enforceable data subject rights and effective legal remedies for you the data subject are available.
Data Subject Rights
Carty Cullen facilitates you, our clients, rights in line with our data protection policy and the subject access request procedure. This is available on request.
At any point while we are in possession of or processing your personal data you, the data subject, have the following rights.
Right of access – you have the right to request a copy of the information that we hold about you.
Right of rectification – you have a right to correct data that we hold about you that is inaccurate or incomplete.
Right to be forgotten – in certain circumstances you can ask for the data we hold about you to be erased from our records.
Right to restriction of processing – where certain conditions apply to have a right to restrict the processing.
Right of portability – you have the right to have the data we hold about you transferred to another organisation.
Right to object – you have the right to object to certain types of processing such as direct marketing.
Right to object to automate processing, including profiling – you also have the right to be subject to the legal effects of automated processing or profiling.
Right to judicial review: in the event that Carty Cullen refuses your request under rights of access, we will provide you with a reason as to why.
All the above requests will be forwarded on should there be a third party involved as we have indicated in the processing of your personal data.
Cookies
This website uses "cookies" technology. A cookie is a piece of text stored by the browser on your computer, at the request of our server. We may use cookies to deliver content specific to your interests and to save your personal preferences so that you do not have to re-enter them each time that you connect to our website. You are always free to decline our cookies, if your browser permits, or to ask your browser to indicate when a cookie is being sent. You can also delete cookie files from your computer at your discretion. Note that if you decline our cookies or ask for notification each time a cookie is being sent, this may restrict your ease of use of this website.
Retention of your personal data.
Data will not be held for longer than is necessary for the purpose(s) for which they were obtained. Carty Cullen will process personal data in accordance with our retention schedule.
Complaints
In the event that you wish to make a complaint about how your personal data is being processed by Carty Cullen or how your complaint has been handled, you have the right to lodge a complaint directly with the supervisory authority:
Data Protection Commissioner:
Office of the Data Protection Commissioner, Canal House, Station Road,
Portarlington,Co.Laois,R32AP23.
Phone +353 (0761) 104 800 | LoCall 1890 25 22 31 | Fax +3535 57 868 47 57 |
E-mail info@dataprotection.ie
Failure to provide further information
If we are collecting your data for a product and you cannot provide this data, the consequences of this could mean the contract cannot be completed or details are incorrect.
Profiling – automatic decision making
We use a risk questionnaire for establishing a risk profile of our clients. By using this method, it establishes clients attitude to risk, by identify the risk profile this will allow us to give a more suitable investment strategy. Risk profiling only relates to pensions and investments.
Additional Processing
If we intend to further process your personal data for a purpose other than for which the data was collected, we will provide this information prior to processing this data.
Contact Us
Your privacy is important to us. If you have any comments or questions regarding this statement, please contact us on 091-751067.
Privacy policy statement changes
Carty Cullen may change this privacy policy from time to time. When such a change is made, we will post a revised version online. Changes will be effective from the point at which they are posted. We encourage you to periodically review this Privacy Statement to stay informed about how we are helping to protect the information we collect.