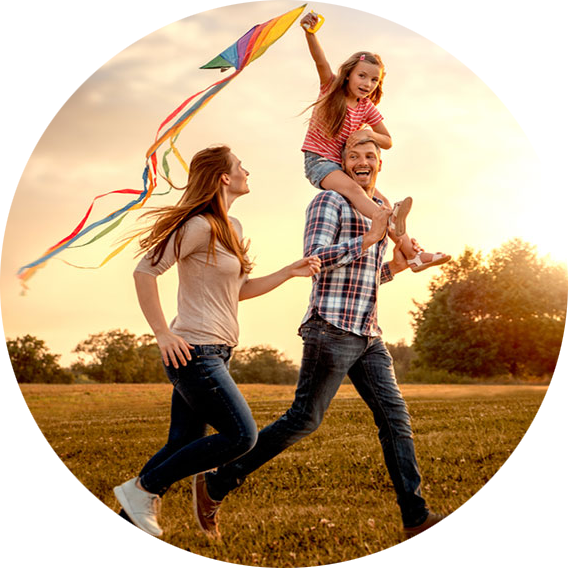 Lifestyle Financial Planning
What makes us different at Carty Cullen Financial Planning, is that we take a Lifestyle view when considering your financial plan. Because everyone's life is different, this plan is tailored specifically to your life, and your goals and dreams.
There are lots of moving parts to consider, and that's why we use the most sophisticated financial modelling tools available to simulate the likely scenarios depending on your circumstances.
Lifes circumstances combined with your goals, wishes and dreams makes everyones financial journey unique?
Circumstances
How does my family cope financially if my spouse or I die?
How much will it cost to put the children through school?
Who'll cover costs if I need home alterations because of an illness?
How can I manage my debt better?
If I loose my job through illness or injury, what will replace that income? Will Social Welfare cover it?
Will the State Pension of €248 per week be enough when I retire?
How can I better manage my personal finances to handle the bumps in the road e.g. unexpected house repairs, or car breaking down?
Goals / Dreams / Wishes
I want to put all my children through 3rd Level Education
I'd like to plan for passing my estate on to my children

I want to pay for my childrens weddings and help with their first home 
I want to travel the world in my retirement
I'm always dreamed of buying a holiday home abroad
How can I afford that flash car I've always wanted
I just want to be comfortable and secure in knowing money will never be something I need to worry about…
Ultimately, most of us just want peace of mind that all or plans will work out and that we have a safety net if they dont. Thats what Lifetime Financial Planning helps do…
Start the Conversation
Planning for the unexpected to ensure your family are financially comfortable is what we do.  The first step is a quick conversation to understand your circumstances and what you'd like for your family if something unexpected happened.
Arrange a quick conversation at a time that suits below.